Iceland is on the tip of every travelers tongue these days and it's not difficult to see why. For years it was deemed too expensive, too far away, too much of a headache to access but a series of changes have altered that in the holiday-makers favour. For a start their central bank went under and the currency was halved, making the once-super expensive Iceland affordable to the rest of us .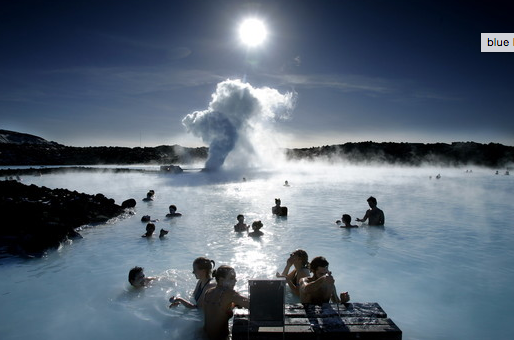 Next, budget airlines started flying from major European hubs for as little a hundred bucks, meaning the budget conscious travelers, like yours truly, had access to it. And finally, the tourism infrastructure has now, in turn, responded to the new demand. Perfect.
Now all you have to do is make sure you don't miss the highlights. The best way to fit everything in is hire a tour company in Iceland – make sure they have the following on your itinerary:
A) Blue Lagoon
Iceland's most famous attraction, and it's easy to see why. Super close to the international airport, which makes it both a brilliant first stop and a brilliant last stop in the country, we visited twice in this very manner. The natural hot springs are a beautiful respite from the bitterly cold Icelandic winter, and the clays and mud found in the lagoon are supposed to knock years of your appearance, which can never be a bad thing.
B) Northern Lights
High on most people's bucket list, you have to venture pretty high on the globe until you get the opportunity to witness one of the world's top sights – Northern lights. The dancing skies are only viewable during the winter, and even then nothing is guaranteed, but that's what makes them so special. With the darkness of Icelandic nights arriving so early during winter season, it means your chances here are better than the Scandavian brothers in the south. Last year was a peak year, which means this year is looking strong too. Give it a shot.
C) Ice Caving
There aren't many countries offering electric blue, mesmerizing ice caves to wander through, so Iceland is on a small list here. With the help of registered companies, you can see the ice caves in all their beauty from November through to March. Any time outside of that and the weather and temperature is too unpredictable meaning the caves could collapse at any time. Strictly speaking you don't NEED a tour guide for this activity, but the activity is much safer with a local expert. Combine in with a glacier trek and you're in for a marvellous, if a little chilly, day.
D) Snorkelling between Tectonic Plates
The Eurasian and North America tectonic platers meet right under Iceland's capital, which means you have an opportunity to witness where the collide. There is a sheer corridor that you can scuba dive or snorkel through, and it's one of the world's most impressive sites. Iceland is a chilly place though, so dry suits are a necessity, but the company you book through will supply all that, so nothing to worry about there. The activity only lasts two hours maximum due to the sheer coldness of the situation, but that's more than enough time to feel like you're on another planet. Beautiful.
E) Snow Mobiles
If you haven't ridden a snow mobile across a glacier at sunset in Iceland, then you haven't really traveled, or so the tour guide will tell you. After a quick lesson on the snow mobiles, you can live out all your James Bond fantasies as you scoot across Icelandic glaciers. Sunset slowly spreads throughout the beautiful sky and you're still skidding around the snow, it's really a sight to behold.